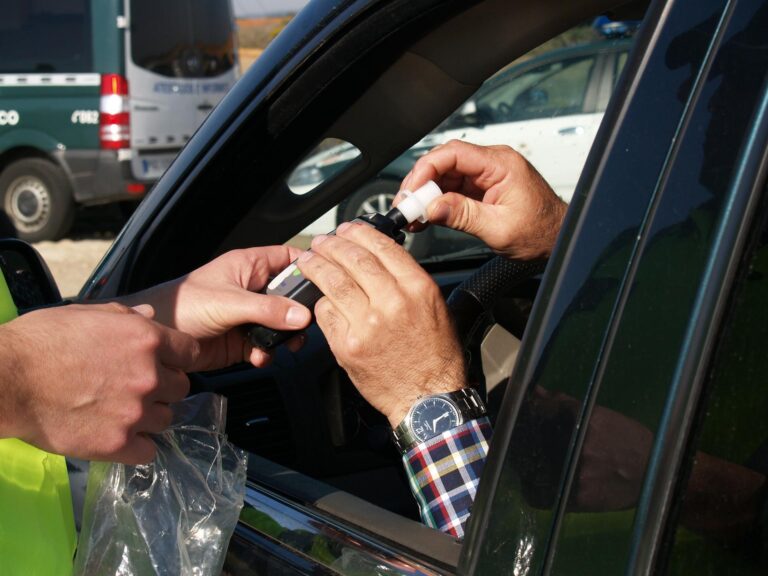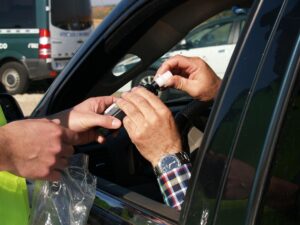 We understand that getting arrested for a DUI in Colorado is a frightening and overwhelming experience. This is especially true if you aren't sure what to expect or how to respond when interacting with the officer who pulls you over. That's why we've compiled a guide on the Colorado DUI chemical tests to give you a glimpse into the process.
What are the penalties for a DUI in Colorado?
Colorado DUI penalties vary depending on (a) how many previous convictions the driver has received and (b) the driver's blood alcohol content (BAC).
For first-time offenders, a conviction for a DUI can include the following possible penalties:
Five days to one year in jail
Between 48 and 96 hours of community service
$600 to $1,000 in fines (excluding court fees)
Two years of probation
A 9-month driver's license revocation
Alcohol or drug education classes
For second- or third-time offenders, the penalties are a bit more severe, including the following possible penalties:
A minimum of ten consecutive days in jail (for a second offense) or sixty consecutive days in jail (for a third offense)
Between $600 and $1,500 in fines (excluding court fees)
48 to 120 hours of community service
What happens when I get pulled over?
When an officer pulls you over, they may ask you to take a preliminary breath or field sobriety test. It is within your legal rights to decline this test, and we recommend doing so. Taking a field sobriety test is more likely to hurt than help your case in court and is just one factor an officer will use to determine probable cause for an arrest.
If you are arrested, Colorado's "express consent" law applies. This law states that after you obtain your license and get behind the wheel, you automatically consent to take a breathalyzer or blood alcohol content (BAC) test if pulled over due to suspicion of the following:
Driving under the influence in Colorado
Driving with a blood alcohol content of .08% or more
Driving while under the influence of drugs
Driving while under the influence of marijuana
Driving with impaired abilities
In the state of Colorado, these DUI chemical tests include blood tests and breath tests.
Should I take the blood test or the breath test?
Usually, the arresting officer is required to offer you a choice between a blood test or a breath test (with some notable exceptions). Unfortunately, there is no obvious choice between the two – each test offers a unique set of advantages and disadvantages.
The most important thing is to remain cooperative and polite towards the arresting officer. Your blood alcohol content is not the only factor that will be used as evidence in your case. Getting angry or combative can only hurt you.
What happens if I refuse a breath or blood test?
The consequences of a DUI arrest are severe, so should you refuse an evidentiary DUI chemical test? The answer is complicated. As explained above, Colorado's driving laws include implied consent, so refusing a test will carry additional consequences.
The additional penalties for refusing a blood or breath test include:
An automatic suspension of your Colorado Driver's License, though reinstatement of driving privileges can be applied for after two months
Designation as a PDD, or persistent drunk driver, regardless of whether or not you have any previous offenses
A mandatory education program
An ignition interlock device for one year after reinstatement
Required SR-22 insurance
It is important to remember that if you do consent to a test, and you fail the test, this will be the strongest evidence the prosecution will be able to use against you in court. However, even if you do refuse a breathalyzer test, that doesn't mean you're automatically guilty. You can hire a Colorado DUI lawyer and challenge the charges in court. The success rate depends on the unique circumstances of the case. Most Denver criminal defense attorneys will use one of three defenses:
Unlawful stop or arrest: This includes arguing that the officer pulled you over illegally, arrested you without probable cause, or required a breath or blood test without probable cause.
No proof of intoxication: This defense is most successful if a person did not take a blood or breath test, or if the officer did not appropriately administer the test.
No proof of driving: This can include a situation where the officer contacts you after the occupants of the vehicle had already exited.
If you are looking for a qualified attorney with experience handling DUI cases in Colorado, contact The Juba Law Office for a consultation.