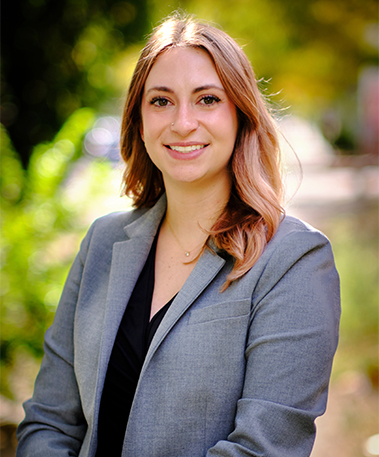 Associate
Madison Whitley is a graduate of the University of Denver, Sturm College of Law. Ms. Whitley was awarded a Public Good Distinction Award upon graduation and served as the President of the Criminal Law Association, as a member of the Student Animal Legal Defense Fund, and as a research assistant to Professor Robert Hardaway. She is also a current member of the Women in Law Program and the Colorado Women's Bar Association. While in law school, Ms. Whitley interned at the Denver Public Defender's Office, the Federal Public Defender's Office for the Districts of Colorado and Wyoming, and the Douglas County Public Defender's Office, where she litigated a range of offenses.
Ms. Whitley graduated cum laude from the University of Georgia with a B.A. in Sociology and a B.A. in Criminal Justice, where she served as the President of the UGA Alzheimer's Association for two years and interned for the Athens Public Defender's Office. While at UGA, Ms. Whitley was a research contributor to National Science Foundation Grant: How Social Security Administration Appeals Fare in the Federal Trial Courts.
Ms. Whitley is a trial attorney committed to representing the rights of clients in and out of the courtroom, with a focus on juvenile representation. In her spare time, Ms. Whitley enjoys spending time with her family, watching horror movies and the Dawgs, and hanging out with her cat, Jinx.