Best Defense Attorneys in Civil Protection Orders in Denver, Colorado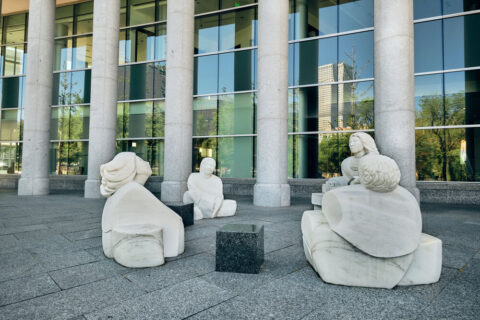 We understand that civil protection orders can complicate your life, and we will fight aggressively to protect your rights.
Denver Civil Protection & Restraining Order Attorney
Civil protection orders can be filed for several reasons. While they're classified as a civil matter, having one of these orders granted against you can potentially affect the outcome of a criminal case. Additionally, a protection order can have a negative impact on other aspects of the freedom you have to live your life.
On the other hand, filing a protection petition and struggling to have the order approved can leave those in need feeling incredibly unsafe.
No matter which side of the case you're on, we understand the frustration you're facing. Juba Law is a team of civil protection order attorneys with years of experience, and we're passionate about helping protect our clients' rights
Types of Protection Orders
There are two types of protection orders in Denver, and many times, individuals experiencing a situation involving these orders are confused about what they're facing. Let's cover the basics of each protection order type, including the possible durations, terms, and reasoning behind each.
Criminal Protection/Restraining Orders C.R.S. 18-1-1001
A criminal protection order in Colorado is issued during a criminal case's procession. These orders are intended to protect victims of violent crime from further harm until the case has been resolved. Typically, they are lifted once the case is complete, but in some cases, the order can last longer.

Civil Protection/Restraining Orders C.R.S. 13-14-102
A civil protection order in Colorado is filed by private parties that allege a threat has been launched against them by another party. A CPO hearing is then held, the facts are presented, and the order is either denied or granted. Often, these protection orders are permanent.
Protect Yourself During a Civil Protection Order Case
Struggling to have your petition filed or having your petition for a restraining order denied can significantly impact your ability to feel secure and decrease the faith you have in the legal system. Conversely, discovering that a protection order has been filed against you can be upsetting, confusing, and challenging.
We understand that your first move was likely searching "restraining order defense attorney near me" and pouring over the results that populated.
Let us simplify your search for you. Reach out to a protection order defense lawyer at Juba Law, and a professional member of our legal team will provide you with the assistance you need, whether you're trying to pursue a protection order or disputing one filed against you.
Restraining Order? You Need Juba Law!
We are simply the best attorneys for civil protection orders. With our team's knowledge and experience, we are confident in our office's ability to help clients reach the best possible outcome in these protection order cases.
Juba Law: Protection Order Violations Attorney
Many people with restraining orders filed against them aren't even aware that a defense exists. As such, they may attempt to find a solution for the issues they're facing on their own. Unfortunately, this step may result in the unintentional violation of the order, which can lead to significant legal problems.
Instead of attempting to navigate the ins and outs of the order on your own and risking the violation of a protection order in Colorado, we encourage you to contact Juba Law for professional representation.
Our team knows how to defend clients against protection orders filed against them, and with legal aid, you're far more likely to reach a favorable outcome.
Defense for All Types of Protection Orders
Whether you're trying to protect yourself and your family from harassment or violence, or you have found yourself on the receiving end of a temporary or permanent protection order, you have the right to protect yourself legally in court despite your challenges.
Our attorneys will work to the best of our capabilities to dispute the petition filed against our clients and help clients file their petitions. Whether you're the petitioner or respondent, our team is dedicated to ensuring fair outcomes in all matters related to protection orders.