Get the Best Legal Advice for Your Real Estate Transactions in Denver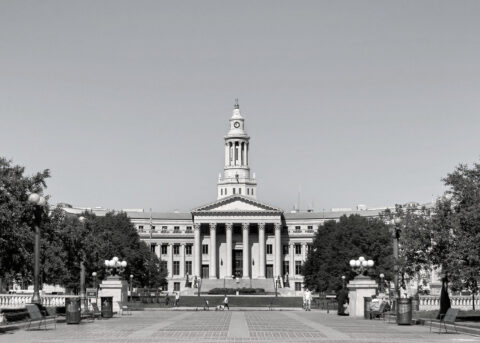 Top-Rated Real Estate Lawyers in Denver, Colorado
Juba Law's team of attorneys is led by Michael Juba, who is both an attorney and an experienced real estate agent. Our knowledge of the Colorado real estate market and the relevant laws has made us the top-rated real estate lawyers in the area.
Our team covers all aspects of real estate law, including real estate contracts and transactions, earnest money disputes, and landlord-tenant issues. Contact Juba Law to speak with one of our attorneys about your case, questions, or concerns.
Colorado Real Estate Law
Colorado real estate and property laws cover a broad range of regulations, including rental laws, homestead laws, adverse possession, agent commissions, and the transfer of both residential and commercial properties from one party to another. A Denver real estate attorney is often needed to oversee real estate disputes and transactions to ensure that each party involved is acting within the requirements of the law. Let the legal professionals at Juba Law protect you and your assets throughout all of your real estate plans.
When is the Right Time to Hire a Lawyer?
Various real estate situations benefit from the expert assistance of a real estate lawyer in Denver, Colorado. Landlord-tenant disputes, earnest money issues, and complicated real estate transactions are just a few of the many situations that real estate law firms in Denver are equipped to handle. Juba Law can consult with you about your case to analyze your unique circumstances.
What Do Denver Real Estate Attorneys Do?
Denver real estate attorneys provide legal counsel in all types of real estate situations. These legal professionals use their vast knowledge of Colorado real estate laws to protect their clients throughout any venture relating to real estate. This includes reviewing contracts, drafting legal documents, representing clients in court cases, and much more, including:
Residential & Commercial Real Estate Transactions: A real estate attorney oversees and helps complete residential and commercial transactions between parties. Juba Law has you covered whether you need a commercial or residential real estate attorney.
Real Estate Litigation: A real estate litigation attorney represents clients who are involved in a court case involving real estate. Attorneys in these cases present facts and work to find fair grounds between parties.
Real Estate Closing: These attorneys often reviews contractual information throughout a real estate transaction to ensure the legality of each agreement upon closing of the purchase or sale.
Breach of Contract: A contract lawyer in Denver compares contracts with the facts of a court case to determine contract breaches and the legality of the agreement.
Real Estate Contract: An attorney for real estate contracts can either review and revise existing contracts or work with clients to draft brand-new, airtight real estate contracts that prevent complications from occurring on either side of the transaction.
Ownership Title & Deed Issues: Handle complicated title issues, like quit claim deeds in Denver County, Colorado, and Denver quiet title situations.
Earnest Money Disputes: Earnest money disputes are not uncommon, and a real estate lawyer in Denver is often retained to help find a solution when earnest money has not been returned as promised.
Property Valuations: Assist in providing both home property valuations and business property valuations, which promotes fair asking prices and simplifies transactions.
Michael Juba: Experienced Real Estate Agent
One of Juba Law's renowned attorneys, Michael Juba, is not only a licensed and experienced attorney but a real estate agent and landlord as well. In addition to owning and managing his own real estate company, AMJ Colorado Real Estate, Michael Juba provides expert advice on real estate transactions, property valuation, various disputes, and any other matter pertaining to Denver, Colorado, real estate.
As a professional operating in both the legal and real estate industries, Michael Juba is both highly-knowledgeable and brings unique insights and experience to our Denver real estate law firm.
Expert Real Estate Litigation
Juba Law's team is experienced in representing parties involved in any form of real estate activity, including property owners, home buyers, builders, sellers, real estate agents, property developers, and even rental landlords or tenants. We employ highly-skilled commercial real estate litigation attorneys, residential and commercial property valuation professionals, and landlord-tenant attorneys in Denver, CO.
The attorneys at our firm are constantly training to ensure up-to-date expertise on the laws surrounding Denver real estate and because of this dedication, Juba Law employs the very best lawyers in Denver, Colorado.
Why Juba Law for Denver Real Estate Disputes
The attorneys at Juba Law have years of experience representing clients in real estate cases, and one of our top attorneys not only practices real estate law but also keeps an active real estate license. As a Colorado agent and attorney, Michael Juba provides Juba Law's legal team and clients with a unique combination of real-world skills that help make it to where our firm is unrivaled when it comes to real estate law practice. Whether you need a real estate closing attorney, an attorney for real estate contracts, or a lawyer to draft professional lease agreements, Juba Law is ready to help.