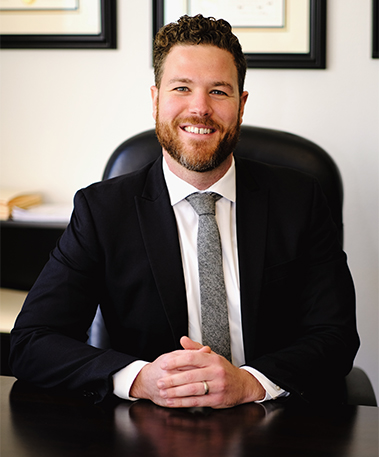 Partner
Kevin Benninger is a client-centered and skilled trial lawyer who handles all manner of criminal cases, including traffic offenses, DUI, Domestic Violence offenses, sex offenses, probation revocations, post-conviction litigation, and all other misdemeanors and felonies.
Kevin honed his criminal defense and trial skills in the Colorado Public Defender's Office while defending indigent individuals charged by the State. Never settling for less than the best for his clients, Kevin litigated hundreds of cases ranging from simple traffic offenses to homicide. This extensive trial experience continues to influence Kevin's practice today as he is always willing to litigate and do whatever it takes to get the best results for his clients.
Kevin also has significant experience in several different areas of law in order to effectively represent clients in all manner of their lives. Kevin's client-centered approach means he understands that criminal charges may often be accompanied by other matters outside of the criminal courtroom that have a significant effect on his clients. Therefore, Kevin also assists with civil protection order cases, emergency risk protection order ("TERPO") hearings, dependency and neglect cases, sealing or expungement of criminal records and state-collected DNA.
Kevin strongly believes in protecting the Constitutional rights of his clients, and in being a helpful guide to clients as they go through what can often be an extremely difficult and stressful experience. Kevin treats his work of protecting individual rights as a necessity and a calling.