Intro / Question: Should the government be permitted to introduce a defendant's own rap lyrics against them at trial?
Overview: The popularity of rap and hip-hop music has been steadily increasing for several years,[1] particularly among Gen-Z listeners.[2] Rap's rise in popularity, however, is being accompanied by the growing tendency of prosecutors to attempt to introduce rap lyrics as evidence of guilt in criminal trials.
Analysis / Info:
Character Evidence Generally:
One of the most frequently discussed rules of evidence in the context of criminal trials is "character evidence," which, in the Colorado Rules of Evidence, is covered by Rule 404(b). "Character" evidence is evidence of "[o]ther crimes, wrongs, or acts." C.R.E. 404(b).
As a general rule, evidence of other crimes, wrongs, or acts are not admissible at trial in order to prove that a person "act[ed] in conformity" with that behavior or character. C.R.E. 404(b)(1). Put simply, this rule is supposed to protect against the argument that a defendant is guilty of committing the alleged offense because they have done something similar in the past.
However, this type of evidence may be admissible for other purposes, such as "proving motive, opportunity, intent, preparation, plan, knowledge, identity, absence of mistake, or lack of accident." C.R.E. 404(b)(2).
Admissibility of this type of evidence also looks at whether the offered evidence is more prejudicial than probative. Although some evidence may be relevant, evidence must be excluded from trial if its "probative" value is "substantially outweighed by the danger of unfair prejudice." C.R.E. 403. Essentially, evidence must be excluded from trial if that evidence would unfairly influence the jury's decision regarding an important issue.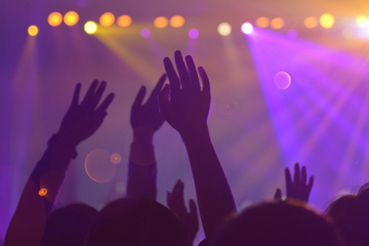 Rap Lyrics as Character Evidence:
Prosecutors routinely argue that rap lyrics should be admitted into evidence because they can prove motive, intent, and so on, which is allowed pursuant to Rule 404(b). However, this justification can hide the real reason prosecutors want these lyrics admitted: to make a jury believe that a person who raps is prone to violence.
For example, Fani Willis, one of the prosecutors trying the Yung Thug case, discussed below, stated:
"I think if you decide to admit your crimes over a beat, I'm going to use it…people can continue to be angry about it. I have some legal advice: Don't confess to crimes on rap lyrics if you do not want them used – or at least get out of my county."[3][4]
Examples of Rap Lyrics Introduced at Trial
Rap lyrics have been admitted as evidence in criminal trials for decades. McKinley Phipps, Jr., ("Lil Mac") spent 21 years in prison despite "mountains of evidence that he was wrongly convicted."[5] At his trial, the prosecutor introduced lyrics from several of Lil Mac's songs without providing any context. For example, the prosecutor read the lyric, "[H]e'll give you a bullet in your brain," to the jury, without telling the jury that the song, "Shell Shocked," was about Lil Mac's father's experiences in the Vietnam war.[6] The prosecutor told the jury that Lil Mac's songs were indicative of his behavior, and that "[y]ou don't have to be a genius to figure out that one plus one equals two."[7][8]
Mr. Phipps, Jr., was recently released from prison after Louisiana Governor John Bel Edwards granted him clemency, but his conviction was never overturned.[9]
Next, there's Vonte Skinner. After Mr. Skinner was arrested for attempted murder, the police found "pages of violent rap lyrics in the backseat of his girlfriend's car." One read: "In the hood, I am a threat / It's written on my arm and signed in blood on my Tech / I'm in love with you, death."[10] The only other substantive evidence the prosecution submitted at trial was "testimony from witnesses who changed their stories repeatedly."[11]
At trial, one of the prosecution's witnesses was permitted to read to the jury all 13 pages of lyrics found in the car on the night of Mr. Skinner's arrest, some of which were written several years before the alleged offense.[12]
At trial, the prosecution acknowledged that there was no factual connection between the lyrics and the offense that they'd accused Mr. Skinner of committing. However, the prosecution argued that the lyrics were evidence of Vonte's "motive and intent." [13] The jury found Mr. Skinner guilty of attempted murder, and in 2008, he was sentenced to 30 years in prison.
Mr. Skinner appealed his case, and in 2014, the New Jersey Supreme Court handed down its decision in State v. Skinner. The court held that the rap lyrics read to the jury during the trial were highly prejudicial and that there were other ways the prosecution could have demonstrated Mr. Skinner's "intent," and overturned Vonte's conviction.
In its decision, the court stated that rap lyrics may "poison the jury against a defendant," because "[n]ot all members of society recognize the artistic and expressive value" of rap.
Rap is Art
The Skinner court's comment regarding rap's "artistic and expressive" value is important. In Commonwealth v. Gray[14], the Massachusetts Supreme Court stated something similar when the prosecution attempted to enter a rap video as evidence: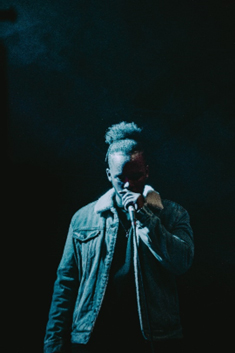 "In contrast to such treatment of rap music, 'courts do not treat lyricists of other mainstream musical genres similarly…[W]ith respect to country music, we do not likely believe that Johnny Cash shot a man simply to watch him die…'"[15]
Along the same lines, in Bey-Cousin v. Powell[16], the court began its decision by stating:
"In a society that treasures First Amendment expression, courts should start with a presumption that art is art, not a statement of fact…The mere fact that an artistic expression resembles reality is not enough because holding otherwise would risk chilling the free expression that our society holds dear."
Bey-Cousin is a slightly different type of case. In that case, Muadhdhin Bey-Cousin was stopped and arrested by two officers for being a felon in possession of a firearm. Mr. Bey-Cousin was convicted, but after spending two years in prison, his conviction was vacated on appeal. He filed a lawsuit against the two officers who arrested him, alleging that they planted a gun on him.
The officers argued that they should be able to use Mr. Bey-Cousin's rap lyrics against him at trial and that "the Court should permit the jury to sort out whether Mr. Bey-Cousin's lyrics are factual or fictionalized."
The court disagreed, stating:
"But doing so would not be a search for truth. It would instead be a trial about an artist's process, asking the jury to decide where the line is between inspiration and narration…The collateral inquiry into Mr. Bey-Cousin's artistic process would substantially outweigh the probative value that his lyrics offer."
The court then stated, as the courts in Skinner and Gray did:
"[I]t is not enough just to show that the artist used the first person…Freddy Mercury did not confess to having 'just killed a man' by putting 'a gun against his head' and 'pull[ing] the trigger.' Bob Marley did not confess to having shot a sheriff. And Johnny Cash did not confess to shooting 'a man in Reno just to watch him die.'"
"It is not enough to show that an artist's expression bears some resemblance to real life events. Writers ripped Law & Order's scripts from the headlines, but they disclaimed, 'The following story is fictional and does not depict any actual person or event.' The People v. OJ Simpson and The Assassination of Gianni Versace, two American Crime Stories, depicted real events, but were not necessarily factual retellings."
Lastly, the court stated:
"[I]t is not enough even to show that an artist wrote in the first person about events that resemble real life…Eight Mile appears to be an account of Eminem's youth in Detroit, but in fact it is a fictionalized account that bears parallels to his real experience. And musically, when Calvin Broadus (aka Snoop Dogg) released 'Murder Was the Case' after his prosecution for a murder of a rival gang member, he did not suggest that he was confessing to a version of events other than what was presented at trial."
Several rappers, including Jay-Z, Meek Mill,[17] Big Sean, Tyga,[18] and 21 Savage,[19] streaming services including Spotify and Tidal, and record labels,[20] have similarly underscored the importance of protecting rap as a form of art. In Rap on Trial,[21] the artist Michael Render, a.k.a. Killer Mike wrote:
"As an art form, [hip hop] serves as a safe space where we can celebrate our blackness and each other—and be comfortable in our own skin while we do it. It has offered us a kind of therapy as well, a place to express even our rawest feelings.
And it has given us a way to say just things in unjust times."
Ongoing Litigation
This issue has been litigated in a Georgia racketeering case against Jeffery Lamar Williams, a.k.a. "Yung Thug", who has worked alongside artists such as Nicki Minaj and Childish Gambino, and Sergio Kitchens, a.k.a. "Gunna." One of the allegations is that Yung Thug and Gunna "help[ed] found a violent street gang, known as Young Slime Life, or YSL."[22] The lengthy indictment notably includes lyrics from several of Yung Thug's songs.[23] This trial in particular has brought increasing attention to the issue, and Hulu has even produced a documentary series called "Rap Trap: Hip Hop on Trial," which discusses the Yung Thug case and the case of McKinley Phipps.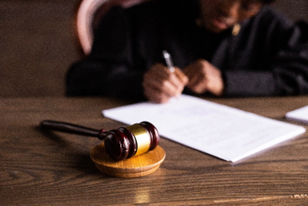 Conclusion
What can be done to stop the use of rap lyrics, a form of creative and artistic expression, from being used against people in criminal trials?
As this issue becomes more widely recognized, proposed legislation is sporadically popping up across the country. U.S. Rep. Hank Johnson of Georgia and Rep. Jamaal Bowman of New York, proposed a bill called the Restoring Artistic Protection Act ("the RAP Act"), partially in response to the Yung Thug trial.[24][25]
The RAP Act would force federal prosecutors to show that the lyrics are "intended literally and prove that cited lyrics refer to specific criminal acts."[26] The bill has been introduced but Congress has not yet voted on it.
New York's Senate has passed a very similar bill, called "Rap Music on Trial."[27] The bill means that prosecutors will have to prove that lyrics are "literal, rather than figurative or fictional."
Lastly, in California, Governor Gavin Newsom recently signed the "Decriminalizing Artistic Expression Act" into law.[28] In order to introduce rap lyrics into evidence at trial, pursuant to the bill, prosecutors will have to show that the "lyrics were written around the time of the crime, have some specific similarity to said crime, or depict 'factual details' about the crime otherwise unknown to the public." Importantly, the bill also protects "performance art, visual art, poetry, literature, film, and other media."
More states need to pass legislation to protect artistic expression. Until then, defense attorneys need to ensure that they are litigating this issue whenever it arises.
If this issue is present in your case, reach out to the Juba Law Office for a consultation with one of our experienced attorneys.
SOURCES:
FURTHER READING:
Lyrics in Limine: Rap Music and Criminal Prosecutions, American Bar Association (Jan. 11, 2023) (https://www.americanbar.org/groups/communications_law/publications/communications_lawyer/2023-winter/lyrics-limine-rap-music-and-criminal-prosecutions/)
Amicus Brief submitted by Killer Mike, Chance the Rapper, Meek Mill, Yo Gotti, Fat Joe, Mad Skillz, 21 Savage, Jasiri X, Styles P, Luther Campbell of 2 Live Crew, and other rap artists, music industry representatives, and scholars, to the Supreme Court in support of Jamal Knox in Knox v. Commonwealth of Pennsylvania, 190 A.3d 1146 (Pa. 2018) (cert denied):  https://www.supremecourt.gov/DocketPDF/18/18-949/90947/20190306152355894_11%20AM%20Final%20Knox%20Amicus%20Brief.pdf
—
[1] https://www.usatoday.com/story/life/music/2018/01/03/rap-overtakes-rock-most-popular-genre-among-music-fans-heres-why/990873001/
[2] https://www.ypulse.com/article/2021/11/16/this-has-rapidly-become-gen-zs-top-music-genre/
[3] https://www.nbcnews.com/news/us-news/black-rappers-call-double-standard-using-hip-hop-lyrics-evidence-rappe-rcna65529
[4] https://www.cnn.com/2022/08/29/us/alleged-gang-members-indicted-celebrity-home-invasions/index.html
[5] Erik Nielson & Andrea Dennis, Rap on trial: Race, Lyrics, and Guilt in America (2019).
[6] Erik Nielson & Andrea Dennis, Rap on trial: Race, Lyrics, and Guilt in America (2019).
[7] Erik Nielson & Andrea Dennis, Rap on trial: Race, Lyrics, and Guilt in America (2019).
[8] https://www.nbcnews.com/news/us-news/black-rappers-call-double-standard-using-hip-hop-lyrics-evidence-rappe-rcna65529
[9] https://www.theguardian.com/us-news/2022/sep/03/california-mckinley-mac-phipps-rap-music-black-rappers
[10] Erik Nielson & Andrea Dennis, Rap on trial: Race, Lyrics, and Guilt in America (2019).
[11] Erik Nielson & Andrea Dennis, Rap on trial: Race, Lyrics, and Guilt in America (2019).
[12] Erik Nielson & Andrea Dennis, Rap on trial: Race, Lyrics, and Guilt in America (2019).
[13] State v. Skinner, 95 A.3d 236, 238 (N.J. 2014).
[14] Commonwealth v. Gray, 978 N.E. 2d 543, 560 (Mass. 2012)
[15] Gray, citing Dennis, Poetic (In)Justice? Rap Music Lyrics as Art, Life, and Criminal Evidence, 31 Colum. J.L. Y Arts 1, 4, 38 & n.224 (2007).
[16] Bey-Cousin v. Powell, 570 F.Supp. 3d 251 (E.D. Penn. 2021).
[17] https://www.rollingstone.com/music/music-news/jay-z-meek-mill-big-sean-fat-joe-back-law-limiting-rap-lyrics-at-criminal-trials-1286594/
[18] https://www.rollingstone.com/music/music-news/jay-z-meek-mill-big-sean-fat-joe-back-law-limiting-rap-lyrics-at-criminal-trials-1286594/
[19] https://www.cnn.com/2022/08/29/us/alleged-gang-members-indicted-celebrity-home-invasions/index.html
[20] https://www.vulture.com/2022/11/rappers-protest-using-rap-lyrics-in-court.html
[21] Erik Nielson & Andrea Dennis, Rap on trial: Race, Lyrics, and Guilt in America (2019).
[22] https://www.npr.org/2023/01/09/1147767380/rapper-young-thug-rico-trial-gunna
[23] https://drive.google.com/file/d/1cbBIu1oECmL4Br-UigaNymHBmKjpAgeA/view
[24] https://www.ajc.com/news/crime/us-rep-hank-johnson-seeks-to-protect-artists-lyrics-from-prosecutors/CTRX5COUABGBVIYJTJ6ZELEEBE/
[25] https://hankjohnson.house.gov/media-center/in-the-news/us-rep-hank-johnson-seeks-protect-artists-lyrics-prosecutors-0
[26] https://www.ajc.com/news/crime/us-rep-hank-johnson-seeks-to-protect-artists-lyrics-from-prosecutors/CTRX5COUABGBVIYJTJ6ZELEEBE/
[27] https://www.complex.com/music/new-york-state-senate-passes-bill-limiting-use-song-lyrics-evidence-court
[28] https://ew.com/music/california-bill-restricts-rap-lyrics-evidence-criminal-trials/